Commercial
·
Oslo
·
Hybrid Remote
Møtebooker - Norge
Er du i starten av din salgskarriere og ønsker å utvikle deg? Ønsker du å lære å nå ut til potensielle kunder og få den beste kunnskapen om hvordan salgsprosessen starter?
Hvis du trives i et hektisk miljø og du tiltrekkes av PR og digital markedsføring, så ta del i Mynewsdesks vekstreise. Vi lover å hjelpe deg med å utvikles og lykkes i en dynamisk bransje!
Om teamet
Lærer raskt, er proaktive, vittige, støttende og sist, men ikke minst er vi lagspillere!

Vårt Sales Development team støtter vårt Sales Account Executive team med salgsprosessen, og samarbeider tett med markedsføringsavdelingen for å drive nye forretningsmuligheter. Og bra arbeid vil alltid bli berømmet på SLACK, med en masse emojier. :)
Vi forbedrer oss hele tiden (en av Mynewsdesks kjerneverdier), og derfor søker vi nå etter nye salgsutviklingsrepresentanter for Norge. Som BDR kan du utforske ditt potensial og utvikle dine kommunikasjonsevner, samt jobbe side om side med våre kommunikasjonsspesialister. Vår ideelle kandidat er svært motivert, selvgående, i stand til å identifisere og utvikle et betydelig antall muligheter fra flere kilder: potensielle salg, salgsprospektering og utføre research på sosiale medier.
Så, hva kommer du til å gjøre som BDR?
Administrer, pleie og utvide pipelinen din ved å følge opp både innkommende leads fra markedsføringskampanjer og salgsprospekteringsinitiativer.

Opprettholde et minimumsvolum for daglige samtaler og e-poster for å flytte potensielle kunder nedover i salgstrakten.

Søke proaktivt etter nye forretningsmuligheter i det norske markedet.

Administrere, spore og rapportere dine daglige aktiviteter og resultater ved hjelp av Salesforce og andre interne verktøy.

Samarbeide med salgsledere og markedsføringskolleger for å drive strategiske kampanjer på ulike kontoer.

Holde deg oppdatert på MNDs produkter/tjenester og prisplaner.

Aktivt delta i kontinuerlig opplæring for å lære nye beste praksiser og utvikle deg i en salgs-/inntektsdrivende rolle.
Hva kan vi tilby deg:
Fast lønn med ubegrenset provisjon på toppen (en verdsatt modell av vårt team)

Salgsopplæring og utviklingsmuligheter

Et flott sted å jobbe

Spennende utfordringer i et solid selskap i vekst

Bidrag på 5000 NOK per år for helserelaterte aktiviteter og en treningstime i uken 

25 dager ferie

Foreldrepermisjon

Årlig konferanse med hele selskapet
Mynewsdesk tilbyr en sunn blanding av konkurransemessige fordeler, er fast bestemt på å hjelpe deg på din reise, samtidig som vi investerer i din profesjonelle utvikling og velvære. 
Ønsker du å bli en del av et ungt, fremtidsrettet selskap samtidig som du jobber med drevne, dyktige og ambisiøse kolleger, har du funnet det rette stedet. Å jobbe i et raskt voksende selskap betyr at du kan utvikle deg hurtigere enn i andre miljøer. Nå dine karrieremål på måneder i stedet for år!
Så, om du er: 
entusiastisk med en positiv innstilling og et nysgjerrig tankesett

lidenskapelig opptatt av digitalt salg og sosial interaksjon

kjent med cold calling, prospektering

ambisiøs for å nå, samt overgå dine mål

fleksibel og villig til å ta eierskap til arbeidet ditt og lære noe nytt hver dag

ressurssterk og har lett for å lære

har gode språkkunnskaper i norsk og engelsk (svensk ses på som en fordel)

en 100 % en lagspiller, selvfølgelig!
Intervjuer avholdes kontinuerlig, så ikke nøl med å ta kontakt med oss. 
Department

Role

Business Development Representative

Locations

Remote status

Hybrid Remote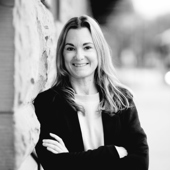 Contact
Linda Stüve
Talent Acquisition Manager – People
Perks & Benefits
Agile working

We like to bring people, processes and technology together, and we like to see you fail. And get up and try again. We encourage you to continuously find new ways and solutions: what works best for you and for the business?

Great collegues

We support, challenge and inspire each other. That's something we do on every day basis, both with co-workers and customers.

Creativity

Embrace your creativity. We offer the creative freedom to develop new ideas and innovative thinking. That's why we think that in combination with our agile mindset, this is a breeding ground for really great things!

Great conditions

Enjoy all the big business benefits in combination with the spirit of a start-up. You will be challenged to excel professionally and have some great perks meanwhile.
Workplace & Culture
It's not just a job, it's so much more. Mynewsdesk is a creative workplace where we make the most out of your talents and what you're good at. Our high is in people and their development. Mynewsdesk is a place for you to grow, both professionally and as an individual. As a company, we are growing too. We are looking for people to join our teams, to build, sell, market, administrate and facilitate the world's leading PR platform.
About Mynewsdesk
Mynewsdesk is a true pioneer, providing communicators with a modern digital PR service. With just one click, you can give the right audiences direct access to relevant press releases, blog posts, social media feeds, high-resolution images and graphics, videos, and more – at the right time. Influencers can start following your newsroom, engage with content, and become part of a network of influencers.
Commercial
·
Oslo
·
Hybrid Remote
Møtebooker - Norge
Er du i starten av din salgskarriere og ønsker å utvikle deg? Ønsker du å lære å nå ut til potensielle kunder og få den beste kunnskapen om hvordan salgsprosessen starter?
Loading application form
Already working at Mynewsdesk?
Let's recruit together and find your next colleague.